Doodly Doodles and Halloween Grab Bags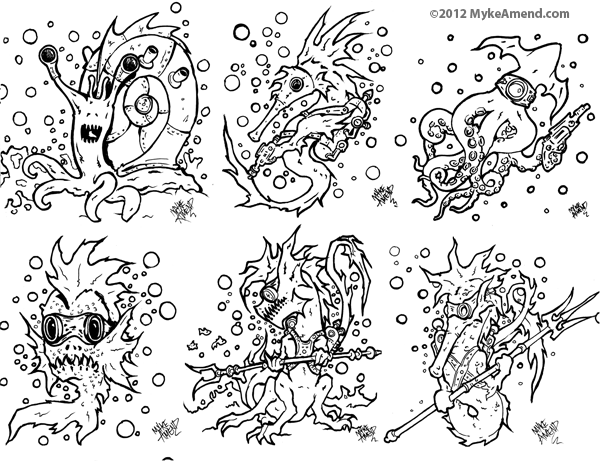 These are drawings I did on the back of the post cards I made available for a brief time a few weeks ago. Since I am filling another coloring book and using these characters elsewhere, I figured this was a good way to make original art available cheapish while somewhat covering my hours of work.
Now I am adding these drawings to the grab bags (Available Here) for Halloween, which will ship October 22nd, and will only be available until October 10th. They are a great way to get an assortment of prints along with these pigment ink drawings, for really cheap considering all that comes in them.