Ice Cream and Toys with your Art, Bands, and Brews?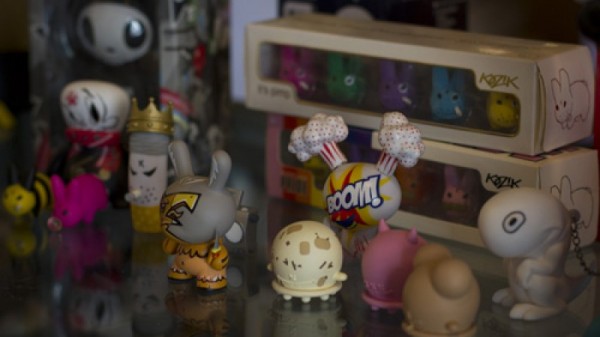 If you have ten seconds to spare, and are either an arts supporter, or an artist … or if you just want to do a nice thing, that costs nothing to do – this is for you:
Even if you are not from around here, you can still benefit, since endorsing this idea raises the bar and might inspire somewhere near you to do the same:
A friend of mine has a chance to make a one of a kind art gallery that sells and shows the sort of art that does not get much exposure here in the midwest: Everything that falls under pop surrealism, lowbrow, subcultural, steampunk, gothic, urban, horror, risque, and pretty much everything and anything interesting.
The gallery also sells collectibles in the form of toys, books, comic books, art books, sculptures, figurines, stickers, tee-shirts, and fine art prints – plus they have live music on a regular basis on weekends with a cash bar.
If enough people go to the StartGarden page, and click "Endorse this idea", Startgarden will give him $5,000 toward adding homemade ice cream/malteds/shakes and other goodies to the bill. This will also allow him to further promote the gallery, and to host even bigger events. It takes seconds – no account creation – no money involved, your endorsement is a vote for bigger and better things in the art world.
For the majority of my friends, I will say this: Imagine being able to see Voltaire here, or Frenchy and the Punk. Imagine whole steampunk exhibits or whole gothic exhibits, and/or a mix of the two.
Would you like to see some live bands, sip drinks, eat snacks, and browse art from local, national, and international artists? There have already been several events like that you may have missed… and there will be more
… hopefully with ice cream.
Follow the link below, and click "I endorse this idea".
http://startgarden.com/ideas/detail/ice-cream-gallery-toys