Art Prints & Originals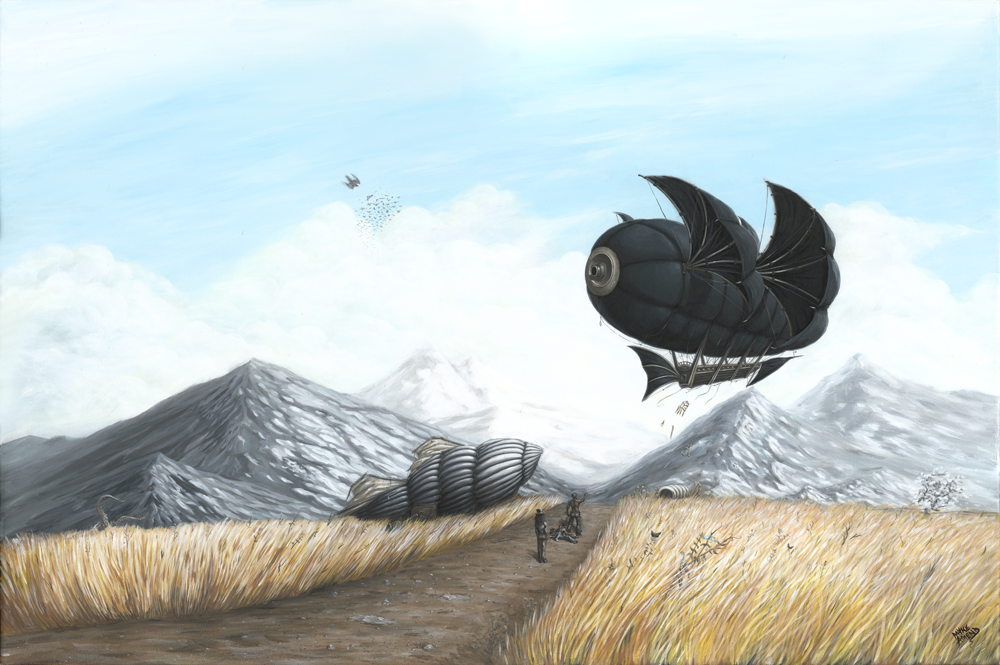 This is the eighth work in the collection Airships and Tentacles wherein Vernian and Lovecraftian influences intermingle.
The work is an illustration of a scene within Cherie Priest's novella "Clementine", which is a sequel to her novel "Boneshaker", but there are a lot of hidden things in here which have little to do with the story: a great pacific northwest prairie octopus, skulls and skeletons, and other things to make the calm and serene appearance of this piece rather deceptive.
It was painted at 36 inches by 24 inches in acrylic on canvas, and is a super-detailed piece, many details painted with a sewing needle and a single-hair brush.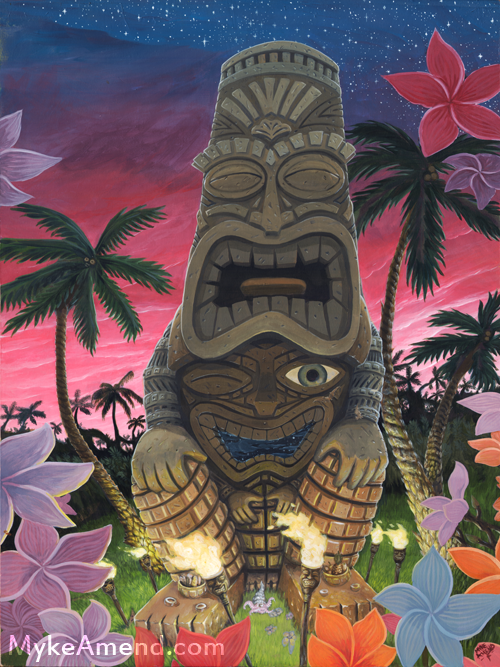 18×24 inches on wood panel, painted in acrylic on wood panel for the Freaky Tiki Lowbrow Luau at Ice Cream Gallery and Toys.
Updating…