The Navigator 11×14 Inch Limited Giclee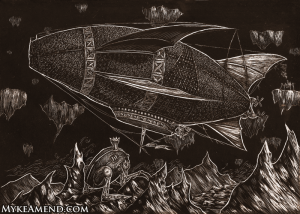 A Limited Edition of 20, from the highly, highly detailed 5x7 inch engraving on Ampersand Art Clayboard.
These engravings are made small, but with the larger prints in mind. 11x14 is the perfect size to showcase all the detail in these pieces.
All these giclees are hand-signed, numbered, and dated by Myke Amend
Updating...