Giclees on Paper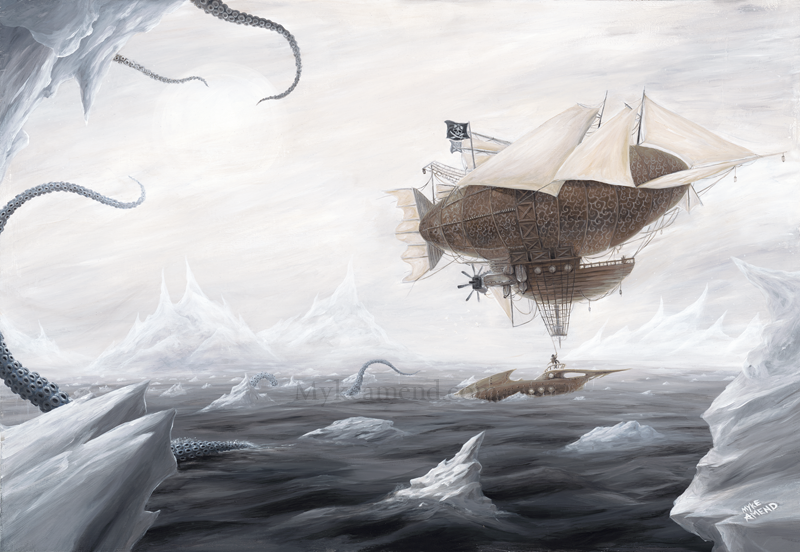 These 20 limited edition giclees, are from the first painting in the strange-fiction steampunk art series Airships and Tentacles wherein the works of, concepts of, and influences from Jules Verne and H.P. Lovecraft intermingle.
The original painting was commissioned for Robert of Abney Park, and it includes the airship: HMS Ophelia as well as a Jules Vernian submarine, some Lovecraftian influences.
These giclees are printed in archival pigment inks on high-quality high density high white-point fine art paper, for an archival rating of about 100+ years. These are hand-signed and dated, numbered from 1-20.
The first 5 sold will also have hand embellishments, i.e added painted elements, painted in acrylic paint to make each piece incredibly unique and one of a kind.
Print size is 28×19 inches, with a white border to bring them up to the standard frame size of 32×24.
The HMS Ophelia is a trademark of Abney Park.
Updating…